JR Planning is pleased to sponsor Titans Boxing Gym, Sheffield.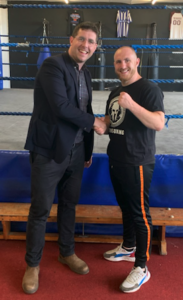 Titans is owned and operated by John Fewkes, a recently retired professional boxer who fought 26 times during his professional career.
The gym provides a training base for up and coming boxers, as well as fitness classes and packages for the general public. It also plays a crucial role in the local community and takes in youngsters from all walks of life and provides them with structure and discipline that they may otherwise be lacking.
John works tirelessly with his team to the benefit of countless young people and we are proud to be associated with him and his business. No doubt the gym will continue to go from strength to strength in the years to come!